Biography
Edit
Rob is an Anglo-Irish Kentish Man who claims to live in Brisbane, but who knows. He has been a Registered Nurse for over twenty years, which explains a lot. He has a degree in Applied Psychology, though this explains very little.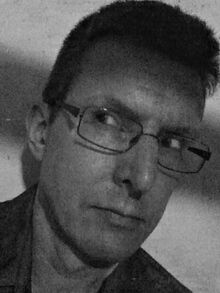 Bibliography
Edit
"Rob has two stories in this project because he is an overachiever." ~ Tom Dullemond
Rob's story 'Glasskin' is in Ticonderoga's Year's Best Australian Fantasy & Horror 2013. His flash fiction 'How To Survive A Family Christmas With The Norse Gods' is a part of Tiny Owl Workshop's Krampus Crackers project.
Rob can be stalked on Twitter by following @robgcook